ECAM-EPMI (Project Coordinator)
ECAM-EPMI is a Graduate School of General Engineering created by four major industrial groups: EDF, Philips, PSA and Schneider.
Our primary objective is to produce operational engineers with top-level scientific and managerial skills. We offer courses created to reflect the industry's needs, thanks to our strong tradition of cooperation.
A member of the prestigious French « Conférence des Grandes Ecoles », ECAM-EPMI is accredited to award graduate and Masters-level engineering degrees.
ECAM-EPMI is part of the ECAM network, which brings together four engineering schools covering a large geographic area both in France and abroad. The group boasts over 2,500 students, 6,000 working graduate engineers in France and abroad, 380 lecturers including 120 permanent professors, and 15 teaching and research labs.
The school is also a member of FESIC (Fédération d'écoles supérieures d'ingénieurs et de cadres) which includes 28 management and engineering Grandes Ecoles. Today, it forms the largest network of private French higher education institutions.
FESIC schools are reputed for their high standards in terms of academic excellence, international curriculum, research development, and cooperation with businesses and various higher education institutes.
Our goal is to help students live their dream, develop, achieve their potential and fully assert themselves by promoting their individuality and uncovering their talents.
We do not simply train engineers: we train men and women with enormous potential, who are highly valued by companies for their people skills and professional abilities.
ECAM-EPMI is more than just a graduate engineering school; it is a big family where each individual's skills contribute to the success of all.
Website: www.ecam-epmi.fr/en/about-ecam-epmi
---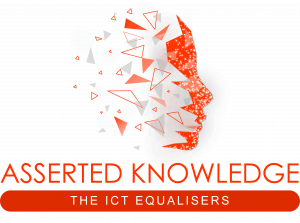 ASSERTED KNOWLEDGE
Asserted Knowledge (AKNOW) is a technical consulting and staff sourcing company providing highly skilled ICT services and staff to organisations. An important service provision which differentiates AKNOW from other consultancies is our approach to business analysis reports which is based on the utilisation of the Business Process Modelling Notation (BPMN).
AKNOW's staff have many years of commercial experience supporting large, multinational ICT integrators and a profound experience in coordinating several publicly funded projects from Framework Programme 6, 7 and the Life Long Programme. AKNOW's current activities are focused on training through innovative methodologies for e-learning, personalised training approaches, provision of targeted sustainability training to SMEs, and dissemination and quality assurance methodologies and tools focused on targeted quality metrics and best practices/lessons learned programmes.
Website: www.asserted.eu
---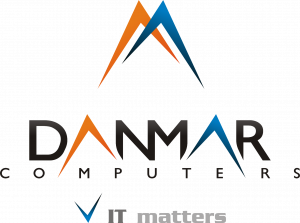 DANMAR COMPUTERS
Danmar Computers LLC, established in 2000, is a private company operating in the field of Information Technology and providing vocational training in this field. Danmar has experience in developing modern Web and mobile applications that are used for educational purposes. Danmar also has long-term experience of carrying out European projects within which the R&D staff conducts research and prepares trainings tailored to the needs of various learners. It has successfully implemented over 90 projects within Grundtvig, Leonardo da Vinci, Progress and recently Erasmus+. Besides being the technical partner, in many of these projects Danmar is responsible for designing and coordinating dissemination strategies. Danmar Computers is the developer and provider of AdminProject, the on-line system for management of European projects.
All activities of the company are based on wide and well-established cooperation network, both at national and international level. The national networks include training and counselling institutions, universities, schools, non-governmental organisations, as well as private sector companies. International networks include partners of various profiles coming from every European Union's country. Danmar Computer's mission is the promotion of life-long education and assurance of equal access to education for everyone with the use of modern technology.
Website: www.danmar-computers.com.pl/en
---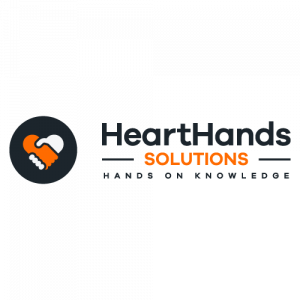 HEARTHANDS SOLUTIONS
HeartHands Solutions, is a very dynamic consultancy offering a vast range of services bridging the gap between the commercial and public/EU funding ecosystems.
HeartHands service provision ranges from business development and public funding acquisition to custom implementation, training and technology transfer. All services are offered with focus on high quality of results which is what separates HeartHands from most consultancies that distance themselves from technical implementations leaving their customers exposed.
HeartHands is always ready to equally share with its customers or partners all the risks associated with the realisation of a common vision.
Our current activities are focused:
E&M Learning: Training through innovative methodologies for E&M learning.
Personalised Training: Personalised training approaches utilising opinion mining, sentiment analysis and augmented reality technologies.
Informal Learning: Informal learning through the creation of dynamic online communities to empower community learning by matching desire to learn with passion to teach.
Knowledge Dissemination: Knowledge Dissemination though the development and application of the integrated strategic communication process supported by targeted online and offline activities.
Serious Games: Promotion of Serious Games in Lifelong Learning through the utilisation of serious games for the advancement of key competencies.
Exploitation by Design: Sustainable project results through introduction of sustainability requirements in the early stages of design and exploitation resulting from targeting public and commercial opportunities throughout project life.
Continuous Improvement: Quality assurance methodologies and tools focused on targeted quality metrics and best practices/lessons learned programmes.
HeartHands employs 5 experienced consultants.
Website: www.hearthands-solutions.eu
---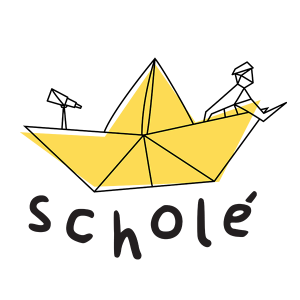 PROJETO SCHOLE LDA
Scholé is an innovative school based in Portugal. The school follows a triple H pedagogy – Head, Heart & Hands – and is on a mission to become a better school for the benefit of the world.
Scholé follows a project based learning methodology supported by experiential learning, design thinking and playful learning approaches. Each project is designed to meet the official national curriculum but goes well beyond that goal setting the learners in a journey for personal and academic development and always ensuring high positive impact for the local and global communities.
The ability to dream and project the ideal profile that would represent a learner from Scholé cannot (nor could) overcome the unpredictability that the potential for growth in a globalized world naturally implies. The principles, attitudes and values we list for our learners are guiding stars in a growth process, but the space, experience and relationship will certainly dictate the opportunities and destinations of the trip. Each and every child develops a sense of agency: to be whoever they want, starting from a shared desire to contribute to the world.
In 2019, Scholé was recognized as an Ashoka Changemaker School.
Website: www.schole.pt
---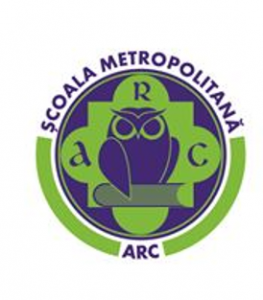 ARC METROPOLITAN SCHOOL
ARC School is a community space, committed to offering its students a harmonious, friendly and supportive learning environment, striving to provide equal opportunities and multiculturalism. At the same time, through a transdisciplinary approach of its teaching-learning process, our school promotes the preservation and perpetuation of our national values and traditions, within the European cultural frame.
The ARC private school is located in Bucharest that provides a good opportunity for students (6-14 years old) to have a good cooperation with education institutions. Our pupils are particularly motivated in acquiring a scientific method to complex contexts and to case-study which may involve project skills through differentiated strategies, like problem solving, project-based and inquiry-based learning.
The ARC aim is to encourage our students to be independent, inquirers, life-long learners, responsible citizens, involved in social changes, arts, science, and people lovers, aware of their own abilities and able to use their skills in solving complex circumstances they will have to face.
An important goal of the school is to foster STEMA learning abilities and to strengthen the students' knowledge, promoting at the same time a more in-depth and advanced study of computer technology, natural science and foreign languages, with the aim to provide learners with a thorough and ongoing education. Subject teaching is complemented by projects and activities that aim at enriching the students' personality, as well as the development of their cultural, civic and human dimension.
The school has specialized in five different areas: Technological Studies, Environmental Studies, English and Cultural Studies, Social Studies, and Sports. It has two different subgroups – digital technology and multimedia. Digital technology is mainly based on robotics courses which are very popular among pupils. There are robotics groups for all age groups at school – starting from the first year.
Our pupils have been able to carry out local, national and international projects through effective teamwork and they have qualified in many subject contests (Chemistry, Mathematics and Physics Olympics).
Teachers cooperate with Arts, Sciences and Technology professionals, entrepreneurs, social project promoters, using their expertise in strategic orientation and various school developing projects.
ARC school implements innovative didactics focused on learning-by doing for students, also for the students with special needs, rather than standard frontal lessons that could be difficult to follow for them. The students study in innovative labs where they have the possibility to learn, implement and construct innovative prototypes, create software, to be involved in the design and construction of new objects.
Website: www.scoala-arc.ro